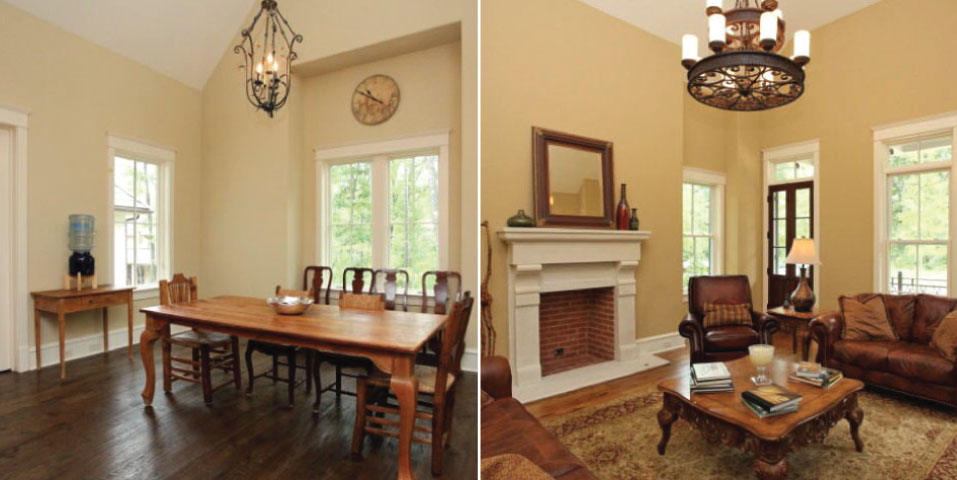 Country Hills Estates
This garden-like development of 30 high-end, custom homes in the rolling, forested hills of Sandy Springs, Georgia was conceived to honor and preserve nature in an increasingly urban area. D.T. Hubbell Architects served as the signature architect for this uniquely walk-able community comprised of nature paths, indigenous flora, and flowing creeks. We created the master plan, devised community streetscape and amenities, wrote and implemented architecture & design guidelines, and designed homes for the sites.

We invoked Southern vernacular architecture with personal influences of New Orleans' Garden District style: rich architectural features, closely set homes, gas lamp-lined streets, and lush landscaping. We introduced details like: cobblestones, canopy trees, wrought iron, fountains, and genteel verandas to evoke the history of the South.

Sustainable design practices include nature sanctuary preservation, individual underground storm water wells, natural day lighting, durable materials, and on-site tree harvesting for use in homes. The indoor and outdoor living of each home was specifically designed to the conditions of its site.